Smashwords.com is once again sponsoring "Read an eBook" week, which runs from March 6th to March 12, 2011.  Many of the great authors I've featured here on Jakphoenix.com are participating so I thought I'd throw together a list of some of their included works. Now is a great time to check them out for next to nothing!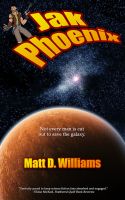 Jak Phoenix – by Matt Williams
Jak is a space pilot who would rather kick back with a cold drink than stick his neck out to save the galaxy. But, as we all know, life often gets in the way of these 'big dreams.' In the spirit of space operas of old, comes a light hearted, action packed novel following the exploits of the best low quality pirate in the galaxy, Jak Phoenix.
50% off this week – only $0.99!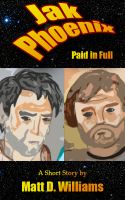 Jak Phoenix: Paid in Full – by Matt Williams
An all new Jak Phoenix space adventure, set before the events of the first novel! Jak and Baxter are asked to pull off a seemingly simple grab – for a big payout. Unfortunately, shady dealings frequently end in space shenanigans.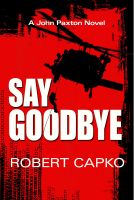 Say Goodbye – By Robert Capko
Air Force pararescueman John Paxton is commanded to lead a team on a dangerous mission—supposedly to rescue the pilot of a stealth fighter. Yet, nothing is as it seems. As the mission goes from bad to worse, Paxton uncovers a deadly plot that threatens National Security. But to fight this enemy, he must also risk the lives of the people he loves the most.
50% off this week – only $1.50!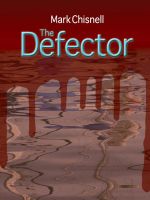 The Defector – by Mark Chisnell
'This is a remarkable thriller – chillingly violent, full of tension and with a very original ending.' Publishing News. Self-interest or selflessness? This is the dilemma at the heart of The Defector – can Martin Cormac turn his back on his ruthless past as a currency trader, a player, and do the right thing? Not when he's looking for answers in a succession of sleazy bars…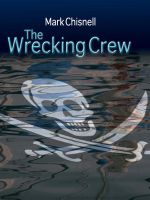 The Wrecking Crew – By Mark Chisnell
'A real ripping yarn… begging to be made into an all-action film.' Qantas in-flight magazine. Drug warlord Janac has turned to piracy to fund his battle for control of the Australian narcotics trade. Attacking the MV Shawould on an evil night in the South China Sea, it seems Janac has also found the perfect next victim for his psychotic games… sequel to The Defector.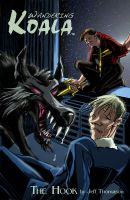 The Hook (a Wandering Koala tale) – by Jeff Thomason
What if music could do more than affect your mood? What if a song not only got stuck in your head but in the rest of your body as well? What if music became addictive? Someone has discovered a new melody that is more addictive than any drug and is selling it on the streets. Teenagers are hooked with one listen. Only the intervention of a silent wanderer can save the town from an invisible snare.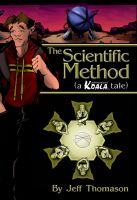 The Scientific Method (a Wandering Koala tale) – by Jeff Thomason
He's done it! Brent Jakes has discovered the Unified Field Theory, the Holy Grail of Physics! It will provide unlimited energy, new medical breakthroughs, and other advances only dreamed of before. There's just one on catch: it'll cost three men their careers– science is not immune to the corruption of greed and politics. Only the intervention of a silent wanderer can stop them…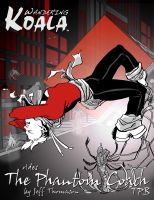 Wandering Koala rides The Phantom Coach TPB – by Jeff Thomason
Has anyone ever told you to stay out of an argument because it doesn't involve you? Do private disputes really stay private, or do they have a larger effect on the world around them? What if a domestic disturbance caused a ghostly disturbance? Mike and Angie are just another couple on just another Friday Night date having just another argument. But this time it won't stay between them.
50% off this week – only $1.50!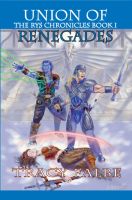 Union of Renegades: The Rys Chronicles Book I – by Tracy Falbe
The epic begins as Dreibrand Veta and the conquering Horde of the Atrophane Empire reach a mythic Wilderness that beckons with a magical call to glory. But Onja, Queen of the rys, a race far more powerful than the greatest human state, guards this land. She has the power to imprison souls and her genocidal rage is legendary. Everything is at risk for her desperate enemies, the union of renegades.